Developers: 2K Czech
Platforms: PC, Xbox 360, PlayStation 3, Mac OS X, Mobile Phone
Genre: Action-Adventure
Mode: Single-Player
Released, almost a decade ago, Mafia 2 is still one of the most beloved games of the generation. The game has Overwhelmingly positive Reviews on Steam, and its reputation is impeccable. We reviewed the game after 9 years just to check how it is doing on Steam.
Plot and Storyline (Spoilers)
The Gameplay is set in the Post WW2 era in Empire Bay which is real-life, New York. The post WW2 setting is portrayed really well. After being rescued by Don Carlo Vizzini, a very influential figure in Italy. Vito returns to America. Upon his return, he sees people enjoying post-war life and celebrating everywhere. You will see people laughing, chatting, shouting, and all these factors make such a lively environment. Whenever you jump into Mafia 2, there is an instant connection between you and the game. You feel like embedded in the environment and people.
Vito Returns to find his family poor. After his father passed away, his family needed to take a loan. The loan shark who gave them the loan constantly tries to annoy them and give them threats. In order to support his family, Vito goes to his old friend Joe. Joe gives him money and a place to live. Similarly, Joe also introduces him to the Mafia where he works. During all this time, Vito also starts to work for Derek Pappalardo at Docks and a recycling factory.
Joe tells Vito to earn some side money, and that's where they meet Henry Tomasino, who is a made man. Made man in American Mafia takes the oath of omertà, which is the mafia code of silence. Also, the person who becomes Made Man must be Italian or from Italian descent.
Vito quickly ranks up and does most of the missions passionately. Along with the story, there are many twists. Vito finds out that Derek Pappalardo ordered Steve to kill his father. The game has an excellent story, and it might be the best Mobster game. There aren't a lot of Mafia games, so I guess it's the best.
Vito somehow ends up in a Jail, and he meets Leo Galente, who is consigliere of Don Frank Vinci. After being released from Jail, Vito teams up again with Joe and Henry to start a drug operating project. During the time in his prison, Vito and Irish mob constantly fight in Prison. The Irish mob takes their revenge after burning Vito's house down. Moreover, Henry is also killed by a Chinaman due to war caused between Triads and Mafia families. The later stages of the game involve Joe betraying Vito to a point, he is almost killed. Leo Galente's life is saved by Vito when Henry is told by the Falcone Family to kill him. When you are a made man in Mafia, there is no denying to any orders. Lastly, Vito's family remains unconnected to him. During his time in Prison Vito finds out his mother died. Similarly, Vito beats his sister's boyfriend, after finding out he is cheating on him. Vito is then left by his sister, because of the assault on his boyfriend.
Gameplay
Starting with Soundtracks in Mafia 2. They fit very well to the game. The instrumental strings, that run at a slow pace connect so well to the Mafia Gameplay. Another thing, I've noted about Mafia 2 is the excellent specialization in a niche. Yes, you heard me right. Mafia 2 revolves around the time when The Five Families of New York were all over the country. The gameplay revolving around Mob and Mafia is very straight forward. There are no extra or unrelated missions and things. Everything you do has some sort of connection to the story. Even the missions, where there is no action or mafia thing involved, there is a plot twist. Like when you save Leo Galente and ask him to hide. He then returns at the end of the game to save you and takes Joe away.
Friendship is another part of Mafia 2, that connects every player so well into the game. The game starts off with Joe, who shows true friendship and gets Vito some money. He also helps you several times with home and a new job. When players play Mafia 2 and see the generosity from Joe Barbaro, they instantaneously feel attached to him. This is similar to henry's case. When Henry becomes another colleague of Vito and Joe in Mafia 2. The trio becomes very close and loyalty becomes an important factor. The Game gets a twist when Henry is killed, and players really get personal with the game. They feel embedded with the story, and the killing of the whole Chinatown feels very joyful.
Mafia: Trilogy listing is live on PS4 Store for $60
Twists in the story.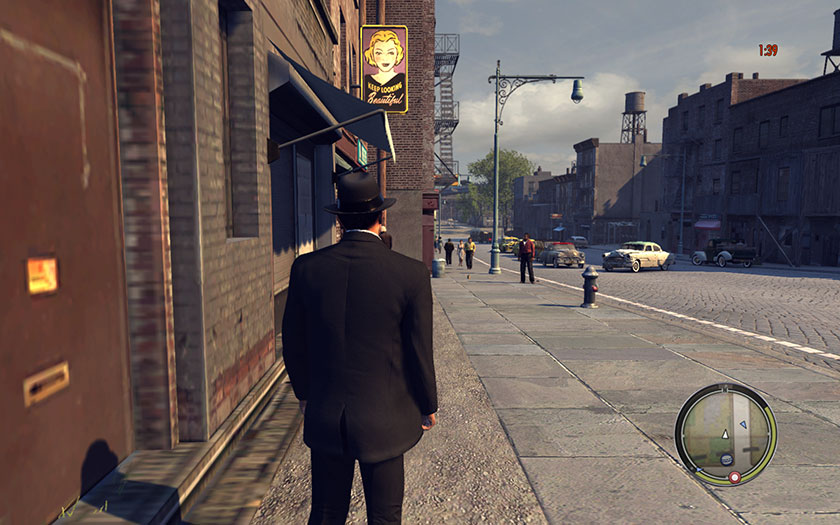 The game story is very well planned in my opinion. Every chapter of Mafia 2 is unpredictable. You don't know who you are about to kill, whats ahead of you, and how can you stay protected. This is the thing with Mobs in general. People who work for Mobs,blindly follow the commands and always show loyalty. When the missions are done, the boss gets the Sccilian Message or "Sleeps with Fishes" word. Mafia 2 story has various twists. The time, when Vito Finds out that Papalardo and Steve killed his father. That thing comes out of nowhere, and a quick twist in story happens. Vito kills his docks boss and the game story takes another path. Similarly, when Henry is killed out of nowhere. Everything in the game is going well, until you wake up one day to find joe calling you that Henry is killed. Similarly, the time when you Hide Leo Galente and betray mob, because you wanted to save the friend. Another twist involves, Joe betraying you to a point, where he almost kills you. But then, he changes his mind and helps you. With Joe helping you all the game in Mafia 2, could somebody expect him to rattle Vito?. The last twist involves Leo coming out of no where and helping you out. The real twist happens, when Joe is taken away and Leo tells you "HE was not the part of the deal". That ending left a lot of fans wordlress.
Connection to other Games

Mafia 2 is connected to Mafia 1 in some way. There is a mission from the Falcone Crime Family in which there is a hit on Tommy Angelo. Tommy Angelo was the protagonist from the first game. He is watering the plants when Vito kills him. Moreover, Leo Galente also appears in Mafia 3. After Lincoln kills Sal Marcano in Mafia 3, a conovoy of car stops and Leo comes out. There are rumours that the driver was Joe, because his chin matches a lot from the Mafia 2 days. Apart from that Joe also stares at you when he leaves. So there are chances, because like I said Joe leaves in a separate car during Mafia 2 ending.
Overall I'd say Mafia 2 has one of the stories. The game has no repetitive missions, every mission has a new vibe. The game has a high level of unpredictability, because of the mob nature. Moreover, I'd say the Gameplay is very straight forward, and there aren't any complications. Mafia 2 gameplay would get a fair 9 rating from me.
New Mafia game could be released in the coming time
Mafia 2 Graphics
Despite being a 9-year-old game, Mafia 2 is still one of the best looking games. The game does not require high-end hardware. It only requires a Quad-Core, and Nvidia GeForce 9800 GTX and 2 GB Ram. The optimization is average. The Empire Bay features freezing snowy weather in the beginning. Afterward, it changes to summer. Both kinds of weather look extra-ordinary. Interiors and exteriors look very smooth and sharp. Considering how old Mafia 2 is, I'll give it an 8.
Features
The game does not have a huge lineup of cars or a big map. There are only 50 vehicles in the game and very limited music. The game has an array of real-world inherited guns. Mafia 2 has Thompson submachine gun, Cold 1911, pump-action shotgun, Beretta Model 38, and the MG 42. Along with that, the game also features 5 additional content. The Downloadable content and editions include
The Betrayal of Jimmy
Jimmy's Vendetta
Joe's Adventure
Mafia 2: Digital Deluxe Edition
Mafia 2: Extended Edition
Conclusion
I'll say Mafia 2 is still worth playing in 2020. The game has excellent plot and gameplay. Anyone, who is a fan of Godfather type film, should definitely give Mafia 2 a try. In my opinion, Mafia 2 is the best mob game of all time.