The start of Resident Evil 3 is amazingly capable of setting you on edge. The game puts a subtle and serious battle between Jill Valentine and the cruel forces of nature.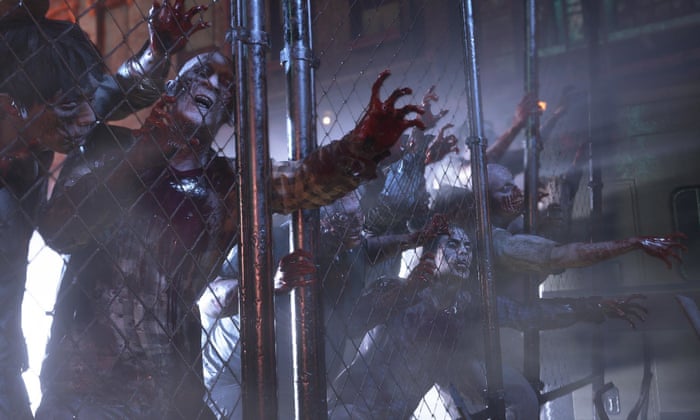 Check Out: The Last of Us 2 is Reportedly Banned in the Middle East
But after that solid start, the game loses track of the type of horror game that Resident Evil once was. It also loses sight of what made the original so unforgettable. Due to this, Resident Evil 3 unlike Last year's Resident Evil 2 remake, can't quite live up to its forerunner. Resident Evil 3 follows that same outline, but it ends up leading to feeling both overly familiar and not familiar enough.
Gameplay
Beyond a couple of additions like a dodge move, Resident Evil 3 looks and plays more or less identically to Resident Evil 2. On the technical side of things, that's not a bad thing; this is a visually beautiful game, and Capcom continues to do amazing work with its RE Engine. However, its straightforward structure and reduced scope, The game feels much less extraordinary. There's nothing like the police station in Resident Evil 2. A satisfyingly sprawling area that you'd get to explore a little further with each solved puzzle or found item. In comparison, The game tends to rush you through its small, linear stages. It looks and plays like Resident Evil 2 but sometimes feels more like Uncharted.
Though I like what Capcom did with Jill's character in this remake. Her visual form and her sarcastic, irritable personality feel purging; given both her position and our own.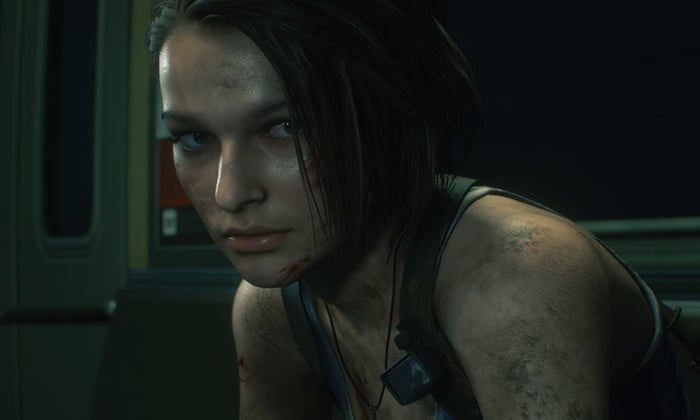 Check Out: Mafia 2 PC Review – 2020
Storyline
Resident Evil 3 sees the return of original Resident Evil protagonist Jill Valentine.
I thought Resident Evil 3 would be one long, tense game of cat and mouse against a powerful and inconstant enemy. But, sadly, this is far from the case. That first run-in with the Nemesis is not only more scripted than it first appears but basically a one-off set-piece in disguise.
Resident Evil 3 doesn't really let up from there. It's a much faster-paced game than Resident Evil 2, with more stress on the action and less focus on puzzle-solving or exploration. Ammo is in abundance, and the scenes aren't especially creepy. I was anticipating Nemesis to be more of an ever-present threat, like Mr. X in Resident Evil 2, but its role is mostly confined to scripted jump-scare sequences and boss fights.
See: Why Are Certain Games Remembered Forever.
The original Resident Evil 3, was also a more action-oriented game that centred on Jill and reused certain environments from 2. But there are also things that didn't make it through. Resident Evil 3: Nemesis had several branching paths and different endings based on your decisions made in cutscenes, and those factors are totally absent here.
Last year's Resident Evil 2 wasn't a long game either, but it was very replayable. In fact, you really had to play through several times in order to get the full story, with multiple leads, story paths, and game modes. This is not so much the case with Resident Evil 3.
To be fair, Resident Evil is a series with a long history of speedrunning, something Capcom often supports with scores and unlockable rewards. I wouldn't hold 3's short length against it if there were good reasons to get to the ending more than once. As far as I can tell, though, there aren't.
Check Out: 2K is planning to release more games on Nintendo Switch
Resident Evil 3 does include a 4-on-1 multiplayer game called RE Resistance, which could add some advantage to the package.
Graphics
From the graphical standpoint, the PC version has better visuals based on new graphical and technical enhancements for deeper immersion. The game uses the same engine as its predecessors and features 3D models over pre-rendered backgrounds with fixed camera angles. Resident Evil 3 is designed to have more action-oriented gameplay than previous Resident Evil games.
Conclusion
Resident Evil 3 is an exciting, well-made game that brings one of the series's less-heralded entries right up to date. But almost everything it does right was part of Resident Evil 2 as well, and many of that game's qualities are no longer present. Overall, the package is a lot less appealing. It feels more like an expansion to 2 than an entirely new game. That doesn't mean it isn't worth playing, but it does mean you should know what you're getting into before pulling the trigger.