Epic Games Store took the internet by storm with its GTA 5 giveaway. The game is currently free till May 21. Moreover, once you add it to your library, it'll be permanently yours.
Mafia: Trilogy listing is live on PS4 Store for $60
The upcoming three freebies that will be featured on the Epic Games store have been leaked.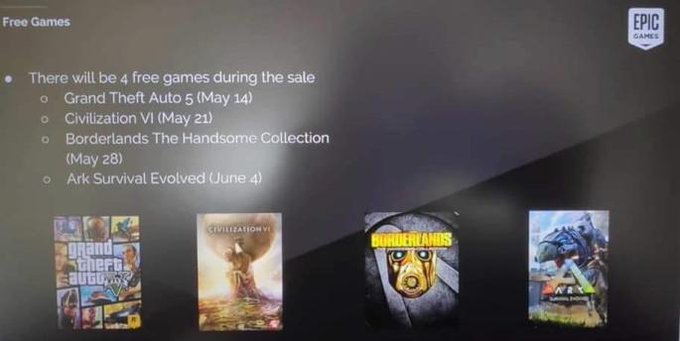 A leaker on Reddit was able to leak the upcoming games on Epic Games Store, through an industry person. The next free games from Epic Games Store will be released over a period of time. The following games will be released with their respective dates
• Civilization VI (May 21)
• Borderlands The Handsome Collection (May 28)
• Ark: Survival Evolved (June 4)
Epic Games Store has been giving away games throughout 2019 and 2020. They have given away some massive titles like Assassin's Creed: Syndicate, Just Cause 4, and GTA V. All giveaways went butter smooth, until GTA V. Their store crashed twice in the same day and continues to have problems.
Similarly, Rockstar Games also had several crashes on their games launcher. Rockstar support confirmed that the problems occurred due to excessive playerbase.