Battle Royale Games have taken over the world pretty quickly. It first started through various mods that were introduced in Minecraft and Arma 2. This goes way back to 2010, and 10 years later we have a huge number of Battle Royale Games. The Battle Royale mod first arrived in Minecraft, however, the true action and popularity began through ARMA 3 Battle Royale Mod (2014).
How do Battle Royale Games work?
Battle Royale Games are very easy to figure out. Most of them follow the same pattern. A Player starts with nothing, and afterward, he looks for resources. Finding resources can be super competitive because other players will be doing the exact same thing.
Your future strictly relies on the number of resources you could grab in limited time. If you have body armor, helmet, gun, ammo, and medic items, you are good to go. After getting resources you will work with various challenges. Usually, it is a circle that keeps getting narrower. Players come close to each other and fights breakout.
The goal is clear, you must be the last man alive. In addition, players fight over getting good positions, loot, and access points across the map.
Players who lose fights and eventually die go back to lobby and start all over again. To clarify, there are no second chances, and this is what makes Battle Royale Games different from others.
"I loved the interactions that we had," PUBG designer Greene said. "You'd come across another group ord a clan in like a town, and there would be an interaction with them, either good or bad. And I loved the idea that you're not dealing with A.I. (artificial intelligence), you're not dealing with a predictable mechanic, you're dealing with other people. And that's a lot of fun because there are some crazy and strange people out there."
You might be thinking, well it would be hard to stay motivated after you die with all that loot. Yes, you are right, however, the motivation to win the game is super competitive. Coming back to the game. The good players take advantage of the position and wait for others to kill each other. Once the circle gets really narrow, it boils down to 4-5 players. The last players go into a 1v1 battle, and the champ gets a prize.
Now that you know what Battle Royale Games are and how they work. Let's look forward to the Top Ten Battle Royale Games of 2020. These games fit well in the Top Ten Battle Royale Games category. Some people might not like my list. However, I'll assure you that all of these Battle Royale games are worth playing. Lastly, I've picked them on the basis of stats as well.
10. Totally Accurate Battlegrounds
Totally Accurate Battlegrounds is a good mix of physics and battle royale. The game was released in 2018, and it is packed with fun. Totally Accurate Battlegrounds features a huge map, tons of customization potential, and dope graphics. The battle royale game starts with players being dropped on the map.
Like I said, the game has a bunch of physics involved, and you will experience that everywhere. Once you drop from the flying crate, there are no jetpacks or anything. The players burst in air and wind up dropping gracelessly.
The gameplay is really awesome, most of the things feel cartoonish. Don't take cartoonish in a wrong sense, they all add up really well. The first person gameplay is quite weird, as you will be able to see your long hands constantly. Furthermore, Totally Accurate Battlegrounds map is quite big and features a lot of open plains. The fun thing about Totally Accurate Battlegrounds is the circle.
The Circle is like a maze, you cannot go behind it. It pushes all the players forward. Hence, there are no chances someone is coming behind your back and killing you. For instance, I get significantly annoyed when players in PUBG keep healing themselves in the blue zone and surprisingly kill you from behind. The battle royale game is a total troll. This is to say there are things like driving a bike while not touching the handles. Once you are dead the game tells you BYE BYE, how funny?
I'd highly recommend this game if you are not into much competitiveness, and simply looking for fun. Totally Accurate Battlegrounds only costs $3.00 on Steam, so you can buy one for your buddy as well. Along with that, the System Requirements feature GTX 670/AMD R9 270 and Second Gen i5-2400.
Steam Reviews: Mostly Positive
Platform: Microsoft Windows
Price: $2.99
Release Date: 6 Jun 2018
9. Darwin Project
Released very recently, Darwin Project has developed an excellent reputation for being a fast pace Battle Royale game. Darwin Project is quite different from other Battle Royale games. It only features 10 players in one match. Finding enemies in 10 players is not difficult though.
Players come across each other through tracks. These tracks are left behind when you cut trees or hunt. Moreover, tracks can be dangerous because your player gets highlighted on the screen. The circle is the fun part of the game. Unlike other battle royale games, where the circle closes to a random point. Darwin Project has 7 regions, which close one by one. It mostly ends up at a fixed point.
Further, combat is also unique, because there are no guns and vehicles. In the same vein, palyers will only get two options, this could be either Axe or bow. The bow does not come through looting or anything. You will need to craft it through cutting trees and more. Axe fights can take a long time, as players will try to hit you first. Meanwhile, finding counter-attack is hard, because most enemies will back away.
This battle royale game has a twist. There is a temperature gauge on the bottom left of the screen. Darwin Project map is located in a highly frozen area. Players have to avoid their temperature getting lowered.
In order to prevent them, they will have to make campfires. Usually, players also fight around campfires, so their temperatures could stay warm. So as to top off your health, there are different choices like hunting for instance. In addition, the game additionally has different legends and crafting options.
What I love about this Battle Royale game is the Proximity chat and spectate feature. The Proximity chat allows you to talk with other players while fighting. Sometimes you might end up making new friends through voice chat. There is a drawback to Proximity chat. Often you will find a lot of toxic players, constantly abusing on the mic. There is a report option that could be used in such situations.
The Spectate option in the Darwin project is also neat. After getting killed, there is a CS:GO Esque Spectate option, that allows you to watch others. This is an excellent initiative because it allows you to see your competitor tactics. Other Battle Royale games, which feature 50 or 100 players disable the spectate option.
This is because a lot of players team up in solos by connecting to the same server. After getting killed, players guide the remaining player throughout the game by spectating. Darwin Project has 10 players only, hence it is super rare that two players will get connected in the same server.
The game is free to play to Steam, and it has low system requirements. You will need a Quad-Core paired with GTX 970 Graphics card to run it on medium to high settings.
Steam Reviews: Very Positive
Platforms: PlayStation 4, Xbox One, Microsoft Windows
Price: Free To Play
Release Date: 14 Jan, 2020
8. Cuisine Royale
The Battle Royale game that started as a joke from the Warthunder developers is a proper game now. Cuisine Royale mechanics are absolutely laughable. There are things like Kitchen Equipment which can be used as an armor replacement. The game often described as a meme is now doing really well.
Developed in Dagor Engine 5.0, Cuisine Royale has fabulous visuals. The graphics are extremely good, and nobody would complain about it. The gameplay is quite similar to PUBG. Unlike PUBG the game does not drop you from a plane. When you hit the start match button, you automatically start on land, and that is fun.
"Couldn't find a good helmet or a bulletproof vest? Different unexpected items can come as a temporary backup. Just explore the map for useful loot – there are plenty of options"
Looting is also easy, and animations are quite smooth. There is a lot of parkour involved as well. Cuisine Royale's normal match starts with 40 players. You can play in first person or third. Along with that, there are solos, duos, and squad options. The game has guns and vehicles from the WW2 era. You will also get to play two maps, these include Normandy and the Mexico map which is quite huge.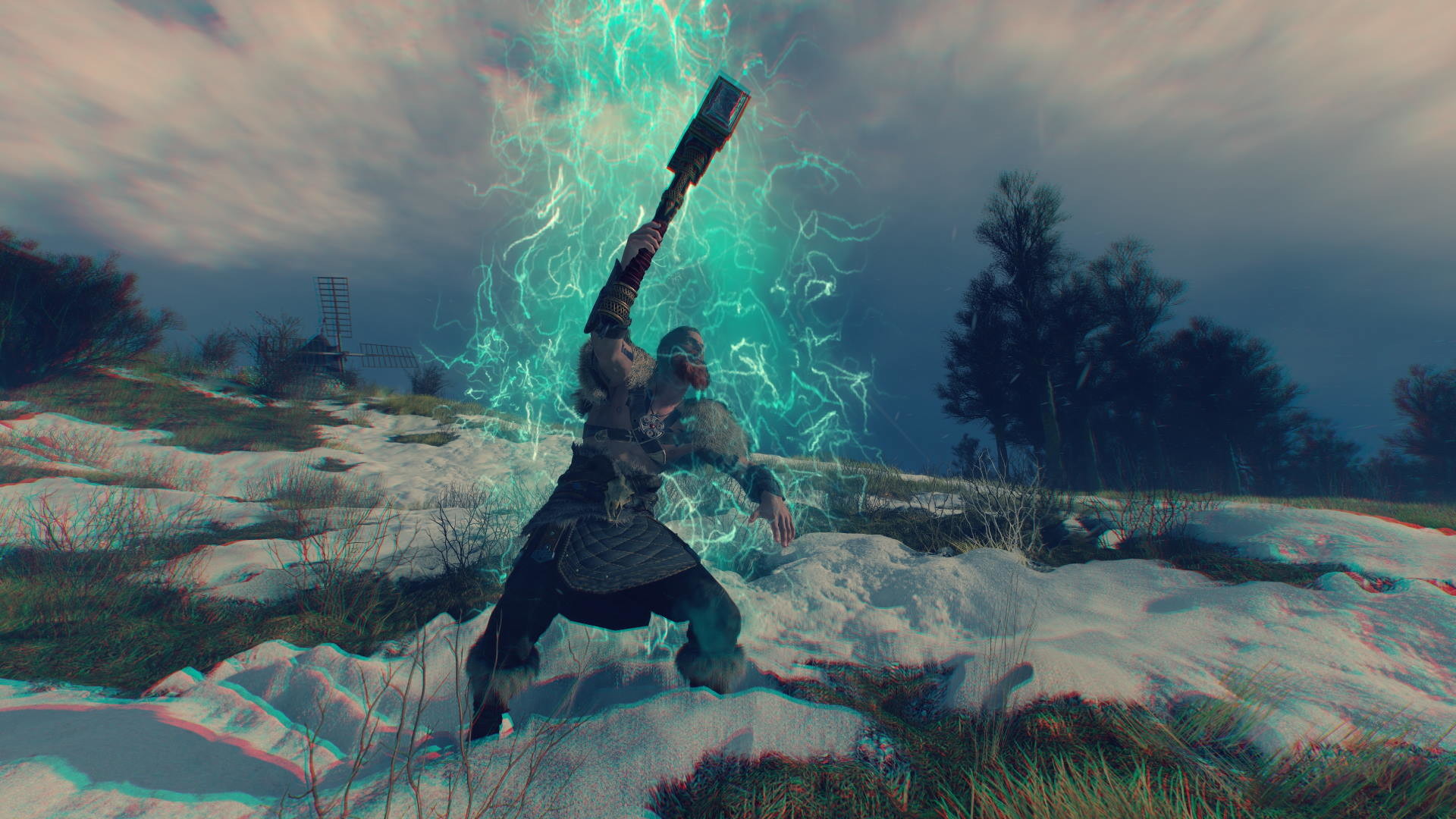 Similar to Apex Legends, Cuisine Royale also has various characters that have unique powers. Along with the unique powers, there are special types of equipment that can benefit you. Things like oxygen tanks will help you increase stamina. Bunny slippers would allow you to constantly jump higher. My favorite equipment is Eagle Eye Glasses. They Glasses allow you to get better visuals in dark places, often highlighting the enemy.
There is a lot to this game, I seriously mean it. There are traps, unique guns, pieces of equipment, excellent vehicles, and competitive gameplay. Anyone who prefers Third Person Battle Royale games should definitely go with Cuisine Royale.
The entire battle royale game is free to play. However, if you want daily missions and all sorts of funky clothes. Then there is a battle pass, which you will need to buy. Cuisine Royal Recommended System Requirements feature GTX 1060/RX 480, 8 GB RAM, and first-generation Core i7.
Steam Reviews: Very Positive.
Platforms: PlayStation 4, Xbox One, Microsoft Windows
Price: Free To Play
Release Date: 12 Dec, 2019
7. Realm Royale
Developed by Heroic Leap Games and published by Hi-Rez Studios. Players often think that Realm Royale is a replica of Fortnite. Well, this is true to some extent because the animations and graphics are very similar.
In my opinion, Realm Royale is a completely different Battle Royale Game. The entire game is interdependent on classes. There is a total of five classes. These include Warrior, Engineer, Assassin, Mage, and Hunter.
The Warrior is my personal favorite because you get the advantage of regaining 5 health per second. The Warrior also has the advantage of Shielding Potion. More Features include Net Shot and Charge, which can be useful when going offensive. If you are playing solo, this would be your primary choice.
The Engineer is more like a defensive character due to its building characteristic. The Engineer allows you to gain 5 Armor per Second. Along with that he can deploy turret, create healing totem, make a Fire Bomb, and spawn Barricade.
The Assassin, as you would have guessed is all about stealth. He has various features including Ghost Walk, Smoke Screen, Sensor Drone, and Concussion Bomb. He is really good at snipers!
Journey through the lush jungle of Jaguar's Claws and the scorched sands of Goblin Gulch. Visit frigid Everfrost and iridescent Fungal Forest. The best part: you don't have to walk around this massive Realm. Just summon your mount to outrun the fog and ride into your next glorious battle!
The Mage and Hunter are total offensive classes. The Mage gets you 30% Potion effectiveness. Similarly, the Hunter can gain 10% Swap Speed and reload Speed. Mage is highly dependent on Magical staff, which is her legendary weapon. The Hunter legendary weapon includes Bow and Arrow.
Players in Realm Royale cannot sprint or get access to vehicles. The game has a horse, that you can summon, and it takes two seconds to spawn. Moreover, Realm Royale has solo, duo, and squad options. The loot is compromised with cases scattered all over the map. The game is highly dependent on loot because you will need a lot of resources for crafting and saving items. The gameplay is in the third person only, so there is a limitation.
People confuse it with Fortnite, because like the Fortnite bus. The game has a very exact replica called Battle Bus. Likewise, drop style, and height looks exact copy from Fortnite. UI and animations are also very similar. Certainly, playing Realm Royale you will get a lot of Fortnite vibes.
Conclusion: People criticize it for being similar to Fortnite. There is nothing denying it, but Realm Royale is totally different when it comes to gameplay. The main difference is that in Fortnite you are building stuff. While in Realm Royale, there is crafting and fantasy type gameplay. The game does not have a lot of luck factors like most Battle Royale Games. It is very technical and if you are good at it winning repetitively is a thing.
Realm Royale is free to play, however, if you want additional content. It has two DLC's that can be purchased on Steam. The System requirements are low. You will be needing old GTX 595, and second-generation Core i5-2320 with 6 GB RAM.
Steam Reviews: Mostly Positive
Platforms: PlayStation 4, Nintendo Switch, Xbox One, Microsoft Windows, Macintosh Operating Systems.
Price: Free To Play
Release Date: 5 Jun, 2018
6. Ring of Elysium
Published by Tencent Games, the same company which was involved in developing PUBG games. Ring of Elysium inherits a lot of features from its sister battle royale game. It has similar guns, sounds, inventory, and customization settings.
Ring of Elysium is a versatile version of the PUBG. There are features like snowboards, ski-lifs, hang-gliders, and grappling gears. Players pick a spot where they would like to spawn, so there is no plane dropping involved. Along with that, this Battle Royale game does not end with one player winning the match. On the other hand, there are four winners picked instead of one. The four winners considered survivors have to wait for a chopper that rescue's them.
Graphics are also good, there are various maps, and numerous weather conditions like Sunny, Cloudy, Foggy, Heavy Rain, and Thunderstorms. Every weather is developed in such fashion that it puts your visuals to test. Further, the game has various tactical pieces of equipment. These include Holographic Decoy, Medgun, Biosignal Detector, Stealth Cloak, Deployable Shield, Recon Drone, and Vehicle Modification.
After Mt. Dione and Europa Island, a brand new desert map- Vera has been released. Under the invasion of the deadly nuclear storm, survive the competition and make it out alive!
Realistic graphics, a diverse selection of traversal and tactical abilities, and the unique helicopter escape, invites you to join an exciting 60-man battle royale experience!
The gameplay is available in both first-person and third person. Solos, duos, and squads are all available. In addition, I find the game very fast-paced. The Battle Royale game also has training mode. Hackers are pretty rare, and even if someone is hacking. He gets banned in a few days. Vehicles are everywhere, you can even ride a BMX bike. Subsequently, there are so many ways you can be entertained in ROE. Why not go for a drive in an underwater submarine when you are bored. Unlike PUBG, the Guns are like a laser. There are is bullet drop and headshots are very satisfying.
If you enjoyed PUBG or maybe DayZ, I'd recommend playing this battle royale game. The environment is cool. Vehicles are everywhere, good optimization, versatile features, and highly competitive gameplay.
Ring of Elysium is completely free and sadly it is only available on PC. Furthermore, micro-transactions are very rare. Most of the things are free, which gives it an edge over PUBG.

Steam Reviews: Mostly Positive
Platforms: Microsoft Windows
Price: Free To Play
Release Date: 19 Sep, 2018
5. Mordhau
Yes, Mordhau will make our list with its crazy medieval-style combat. The game developed in Unreal Engine was released on April 29, 2019. After that Mordhau has appeared on Steam's top-selling charts numerous times.
Mordhau features a 64 player Battle Royale contest. The game has very realistic graphics, with a simple map. The gameplay is quite technical. You will be fighting with swords, hammers, spears, and sometimes rain arrows. The only protection you will get is some armor, shield, helmet, and cover.
Enter a hectic battlefield of up to 64 players as a mercenary in a fictional, but realistic world, where you will get to experience the brutal and satisfying melee combat that will have you always coming back for more.
If you did not find any loot, you might just end up with your crazy fists. There is loot scattered all over the map, you will find various chests and leftover items. Players can also loot other dead players like they do in most Battle Royale games. Lastly, there are some horses around the map as well.
Here is Wilsonator Ripping everyone apart
Unlike other Battle Royale games, where you can choose one option. Mordhau gameplay allows you to switch between both third-person and first-person in mid-game. When walking around, players use the third person. During fights, the first person is extremely useful.
In contrast, combat is really awesome, however, its quite complicated, and getting good at it can take time. There are various ways to block other persons' swords attack. You can do a quick counter-attack after the enemy misses his shot. Throwing Spears, and using arrows is also a thing. Mordhau's Battle Royale Gameplay is also quite graphical. Winning fights can often lead to cutting each other's head, arms, and it is a very cultivating experience.
to sum up, I'd say winning a game in Mordhau is the most satisfying feeling. The last blow to the head with crazy animation is fantastic. Mordhau System requirements are a bit high, because of the Unreal Engine. It requires i5-6600k, 16 GB of Ram, and a GTX 1060 as Recommended Specs. Mordhau was Steam's top-selling game last year. Its reviews are also excellent
Steam Reviews: Mostly Positive
Platforms: Microsoft Windows
Price: $10.50
Release date: 29 Apr, 2019.
Call of Duty Warzone
Released this year, Call of Duty Warzone has immensely populated itself in the Top 5 Battle Royale Games category. I know Call of Duty Blackout also features Battle Royale mod, and some fans would prefer that. However, when it comes to price difference I don't think Blackout would be ahead of Call of Duty Warzone. Call of Duty Warzone is free while Call of Duty Blackout costs $60.
The game also has cross-play enabled, so its fun to match up with players from various platforms. Starting off with the map, Call of Duty Warzone Tac Map is huge. I really mean it, its 9 KM Square. For an example, Call of Duty Blackout map is 2.6 KM Square. So if you would compare both maps, Warzone map is 3.5 times bigger than Blackout's map.
Warzone map has 330 points of interest. Every place on the map is custom-built, so you won't be finding replica buildings like other Battle Royale games. Moreover, a lot of the points are taken from previous COD games. So if you are familiar with them, it would be easy to navigate
The game has modern warfare vehicles, these include ATV, SUV, Heli, Cargo Truck, and Tac Rover. It features solo, duo, and trio mode. Activision keeps removing the duo mode and replaces them with new. So the modes keep changing. Note that we are only talking about Battle Royale mode in Warzone.
"Warzone is a new, massive combat experience with up to 150 players from the world of Call of Duty: Modern Warfare and is free-to-play for everyone."
Similar to other Call of Duty Battle Royale games, the gameplay is fast. 150 Players drop into the huge map. Players get a pistol while they drop, so the first circle is total Rampage. There are two weapon slots, two utility slots, and one perks slot.
The game also has a huge economy factor involved. You get money from looting places and killing others. This money can be used to buy stuff from the store, which is around every corner. You can also request airdrop, and most importantly get your dead teammates respawned.
Overall, Call of Duty Warzone is pretty sick. There are not a lot of complaints, except the growing hackers. Activision is working hard to implement new security changes like they just announced two-factor authentication.
Platforms: PlayStation 4, Xbox One, Microsoft Windows.
Price: Free
Release Date: March 10, 2020
3. Apex Legends
The Apex Legends is one of the big guns in the Battle Royale Games category. The game became immensely popular with its unique style of specific Legends. The game published by EA was released for all platforms on February 4.
The gameplay is set in the Titanfall universe. There are various Legends that feature unique abilities. Furthermore, the game only has trio mode and its gameplay is very fast-paced. There are also limitations like the gameplay only features first-person mod. There is just One Map and a lot of micro-transaction is involved.
The game starts with 60 players in a match. They are all dropped from a giant plane. Afterward, players loot through various chests and locations. The loot and movement are very fast, I must say. There are guns that are categorized into various classes.
The world is set in the Titanfall universe. Hence most of the gameplay is unrealistic. The scopes, guns, and pieces of equipment are all self-made. The Circle in the game is pretty fast, so you have to loot and plan quickly.
Additionally, the gameplay is very versatile. You can mark enemies, and move fast through crouch, which is really fast on a downward slope. Teamwork in Apex Legends is the key. The legends are specific, and choosing various legends to support your teammates can be useful. Players can also revive other knocked out teammates. If they bled out, you can take their banner, and get them revived through the nearest station.
If you want a Battle Royale game that has really fast gameplay. Along with that, if you do not prefer Solo Gameplay. I'd highly recommend playing Apex Legends.
Platforms: PlayStation 4, Xbox One, Microsoft Windows
Price: Free
Release Date: February 4, 2019.
2. Fortnite
Fortnite is one of the best Battle Royale games out there. Its highly complicated, and you need several skills to win a game. Unlike other Battle Royale games, where positioning and luck can win you matches. Fortnite has a building characteristic, which is your only way to win the game.
The Gameplay is very similar to Realm Royale. You will play in the Third Person in a very funky world. The Graphics look very childish, however, they appear to suit the game. It is created in Unreal Engine 4, consequently, they look reasonable by one way or another.

Players drop from a bus, and they are only given an Axe. The Axe can be used to cut down houses, trees, and numerous resources. The resources are then used to make ramps and all sorts of things on which the gameplay is dependent. Imagine if you want to climb a cliff or go from one mountain to another. You can build your own bridge but be warned if someone shoots it. You are going to die from Fall Damage.
Killing anyone else drops their whole inventory. Hence, you don't have to go through bodies searching for everything they had. Players have a huge inventory. You can carry up to 6 guns. The loot can be found through various chests and points scattered throughout the map.
There are no potions and superpowers like other games in this battle royale game. Fights are very fair and competitive. Players quickly build their defense through resources, and fights can be very long. Moreover, Bullets are not super fast, but they are decent. Apart from that the guns also have rarity, and they are represented through colors. Solo, duo, and squad modes are all playable in Fortnite. Apart from that, there are boats and some vehicles that are hard to find.
Fortnite Map is quite big and its very colorfull. Unlike other Battle Royale Games, Fortnite gameplay does not allow you to get prone or hide under a bush. Players are very to spot and positions often do not matter.
Fortnite is free and the system requirements are also very basic. The game also has micro-transactions involved, because developers need to make money right. You can also buy Battle passes that last one season. Those battle passes can get you missions and exclusive cosmetics.
Price: Free
Platforms: PlayStation 4, Xbox One, Nintendo Switch, Android, iOS, Microsoft Windows: Macintosh operating systems
Release Date: July 21, 2017
1. PlayerUnknown's Battlegrounds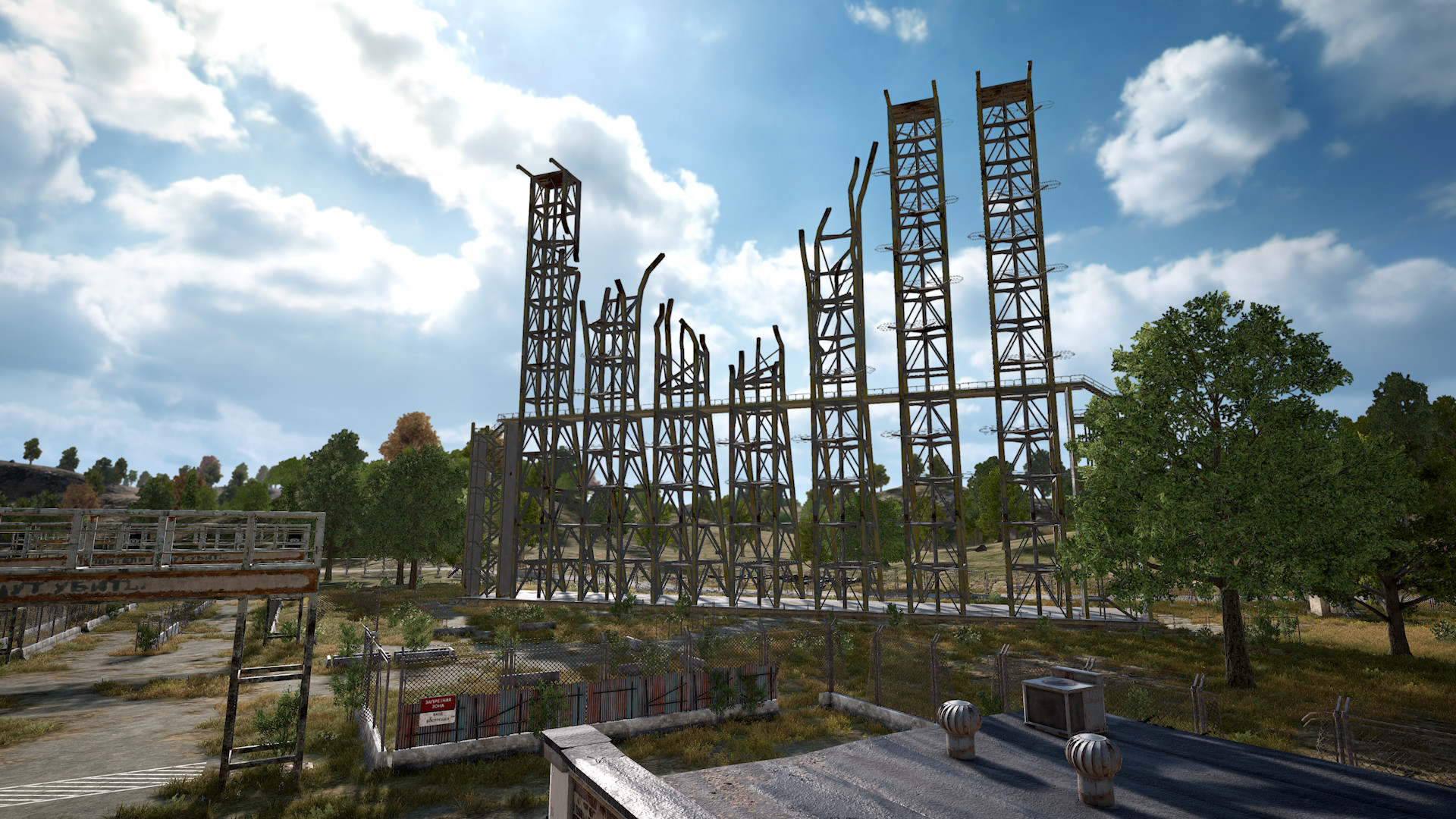 Despite having a bad start in early access, PUBG has developed itself into one of the best Battle Royale Games. The game was one of the first Battle Royale games to be released and due to its massive success. Battle Royale mod got the attention of other game developers. PUBG is also one of the most sold games on Steam. Let's jump straight to the game and features.
So PUBG has very realistic gameplay. It might be the most realistic game next to the Arma Battle royale mod. The battle royale game inherits various guns from real life. Similarly, there are a lot of military vehicles as well. Graphics, gameplay, shooting mechanics, almost everything is realistic.
100 Players join a game, and they are dropped from a plane, which travels in a random direction. 100 Players drop across the map, and the Battle Royale starts. There are no chests and nothing as breaking stuff with Axe exists. You can find guns, medic items, pieces of equipment, and ammo almost everywhere. Moreover, PUBG does not have gun rarities or classes.
Players have the ability to carry 2 guns and one pistol. Along with that, you can also carry utility. Everything you carry is stored in a backpack, which is very easy to find. Backpacks have various levels, and as level increases Backpack volume gets better.
"PLAYERUNKNOWN, aka Brendan Greene, is a pioneer of the battle royale genre and the creator of the battle royale game modes in the ARMA series and H1Z1: King of the Kill."
The gameplay is available in both first-person and third person. It originally started in third though. Guns have huge recoil, so shooting others require a bit of skill. Since the guns are realistic, there is some bullet drop. Apart from guns, there are various vehicles scattered throughout the map. Vehicles can be very useful because maps are quite huge. Suppose the first circle is far away. There is no way you will make it through running. Lastly, there are four maps in total.
Since PUBG was developed in Unreal Engine 4, the graphics are excellent. The Battle Royale game recently got a huge update that took its graphics to another level. Moreover, things like hiding in bushes, or being prone in the field exist. I've seen players prone in fields and making it to the end game. The winner gets a beautiful message of Winner Winner Chicken Dinner.
The games are not hard to win, but they are certainly competitive. Most Battle Royales will teach you the importance of good positioning. Similarly, in PUBG good positioning is a key to succes. If the circle is the opposite side of Erangel, you must grab a vehicle and cross the bridge. People bridge camp and also watch out for swimmers. A lot of the time, you might end up in open fields while your enemy has better positioning, like having a tree cover.
PUBG also has a very huge competitive side attached to it. There are a lot of Esport teams, and tournaments like PUBG Europe League and PUBG Major happens every year. The Battle Royale game is also available on Smartphones, however, they are incomparable to PC and Console versions. There are a lot of limitations, and you won't be able to get the true experience.
In other words, players who are looking for a highly realistic, last man standing Battle Royale game. PUBG should be your first choice. Above all, PUBG game has high demanding hardware like GTX 1060 and Core i5-6500k, but it is totally worth it.
Steam Reviews: Mixed
Platforms: Microsoft Windows, Xbox One, PlayStation 4
Price: $30
Release Date: 21 Dec 2017
In this paragraph, I'd like to conclude that all the Battle Royale games on this list are worth it. I'm aware of the fact that some popular games like Blackout and Battlefield Firestorm are missing. Importantly, considering their downfall and similarities to the games in the list I did not include them. In conclusion, games like Call of Duty Warzone, Apex Legends, Fortnite, and PUBG are all in equal competition. Therefore, no game is better than others. It all comes down to personal preference. I love realistic games, and PUBG was suitable for my first choice as the best Battle Royale game in 2020.